What could be better than a delicious meal shared with an incredible company? Enjoy a great night out with five inspiring humans.
Six strangers, one table, infinite possibilities: fresh ideas for your projects and meaningful connections to add to your already awesome life. Ever wondered what sharing meals with like-minded strangers could lead to? This might be the exact experience for you.
At Table of Six, you get to meet 5 other InspiredHUMNS and enjoy a lovely meal at a beautiful venue that our curator team has picked. You simply pay a booking fee to reserve a seat and then on the evening, you show up and be prepared to have a fabulous night out.
Who is it for?
InspiredHUMNS are intellectually-curious. They love TEDTalks, deep conversations and inspiring work as entrepreneurs and innovators. As an InspiredHUMN, you're highly-motivated, uber-talented and multi-passionate! You're also more than happy to trade small-talk for deep and meaningful conversations, any day. You're motivated to be better every day and to improve things around you. You have tons of drive and energy for exciting projects and you love the life you're creating.
There's just a little something missing…other InspiredHUMNS! Finding others just like you in a big city can seem a little bit like looking for a needle in a haystack. That's exactly why we've created this community – to bring together other like-minded people IN REAL LIFE so they can form deep and meaningful connections.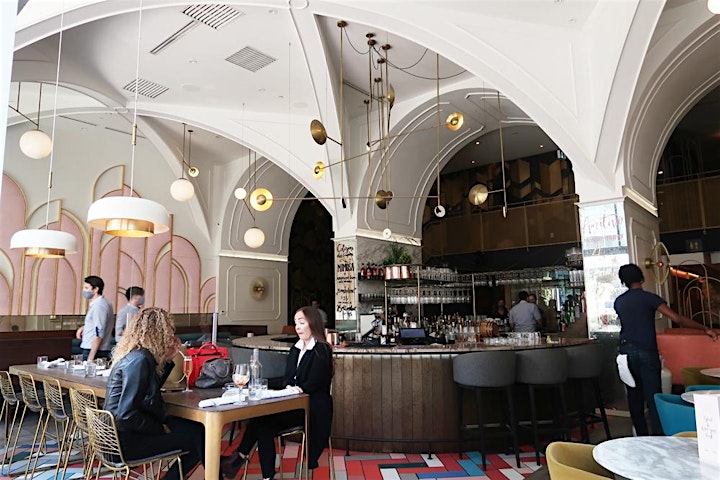 About the Venue.
Oretta first opened her doors in 2017 to provide Toronto's vibrant King West area with an authentic yet modern-day Italian culinary experience. Their exclusively Italian menu consists of many authentic Italian classics representing various regions of Italy using only the finest of ingredients all prepared with modern-day flare. Oretta has been featured in BlogTO.
Food & Drinks.
The average price for a meal is around $20-25 (not including taxes and tips). There are vegan/ vegetarian and gluten-free options. For more information, please take a look at this dinner and drinks menu. Your ticket doesn't include food, drinks, taxes, and/or tips you will purchase at the venue. You are responsible for ordering and paying for your own meal. Each person at the table will get their own, separate bill.
Dress Code.
The dress code for the evening is casual and classic. Please dress warmly as it gets chilly in the evening.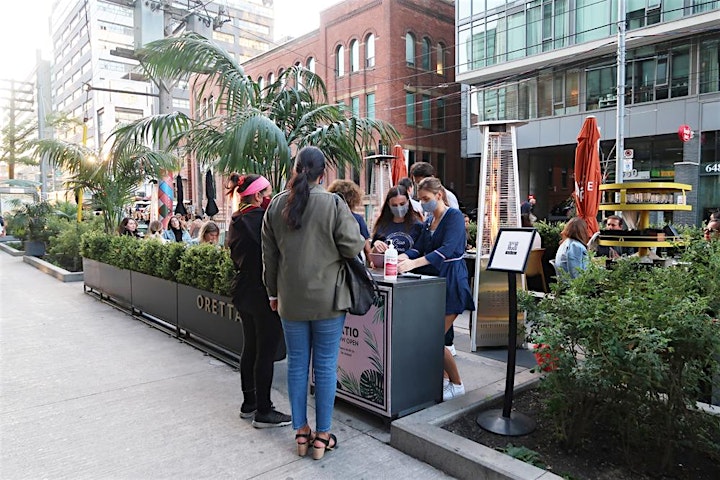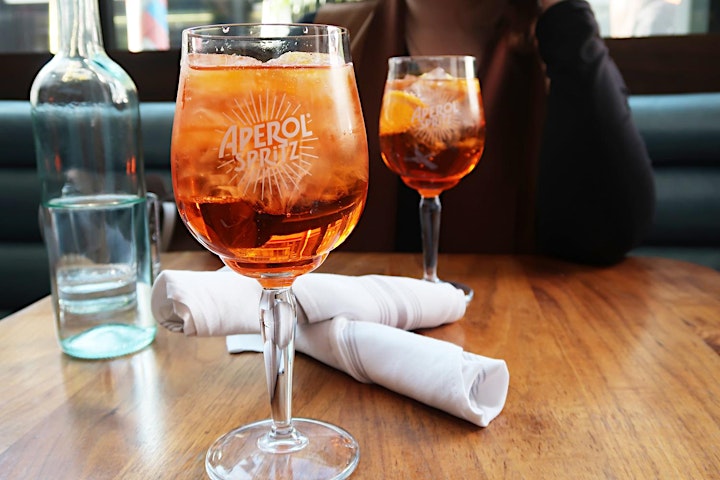 Our COVID-19 precautions.
We follow Ontario's Public Health COVID-19 guidelines in designing and curating all of our experiences. Which means that we only pick venues that have enough space for physical distancing between tables, we will book a patio/ outdoor seating (pending availability) and mask-wearing is obligatory.
We ask that you only book a seat when:
You have no symptoms of COVID-19. You can take a self-assessment test here.
You haven't travelled outside of Canada for the past 14 days.
You aren't not currently under a self-quarantine period.
Our Refund Policy.
We give a full refund up to 3 days before the experience.